150 apps to grow your business with HubSpot
It's been a while since #INBOUND18. I never thought an event could have such an impact on me. One of the most interesting talks was an overview of the app ecosystem with HubSpot integration.
Although at Occam Agecia Digital we carry out custom integrations with the HubSpot Api, one must first ask oneself if there is one already done with an application that meets my requirements.
The truth is that there are more than 200 integrations.
do you think you don't have the one you need?
Here is a brief summary by topic with links to some of them and the associated HubSpot integration page.
Platform and service integrations with HubSpot
let's get started!
Events
Eventbrite
Eventbrite is the world's largest event technology platform, enabling millions of events in over 180 countries and territories.
Swoogo
Swoogo is a cloud-based event management and planning system designed to meet the demands of today's data-driven global meeting and event organisers
Yuso
Yusō is the world's first customisable augmented reality storefront platform that allows you to take your products anywhere, while generating leads and analytics.
Webinars
GoToWebinar
GoToWebinar makes it easy to organise and deliver online conferences. Conduct your own webinars with up to 1,000 attendees.
ReadyTalk
ReadyTalk offers a complete set of cloud-based communication services that inspire collaboration and create connection with our customers' most important audiences.
WorkCast
WorkCast is a cloud-based webinar and online event platform, providing highly interactive and branded webinars, webcasts and virtual events. Embeddable on any page, with templates, customisation, branding, follow up emails, lists, etc.
Calls
CallRail
CallRail allows call tracking, recording and analysis. Optimise your marketing and increase ROI with call tracking. Metrics for PPC, SEO and offline advertising campaigns.
Aircall
Aircall cloud-based telephone system.
JustCall
JustCall allows you to make, receive and log calls and text messages.
rambl
rambl enables you to increase sales productivity, improve lead conversion rates and empower your team to self-learn from your best calls with Rambl, the AI-powered calling platform for growth.
VOIQ
VOIQ automated AI calls for sales, marketing or support.
Physical postal mail
Postalytics
Postalytics is the leading direct mail automation tool. Send personalised, automated postcards and letters that work with your CRM and email marketing. Postalytics has turned direct mail into a digital marketing channel that is easy, integrated and measurable.
inkit
The fastest and easiest way to connect with customers online in the offline world. inkit helps you send personalised and individualised direct mail as easily as email.
Gifts
Rybbon
Send digital gifts via email, Amazon, Starbucks, Visa International and more. Works with Marketo, HubSpot, SurveyMonkey and Qualtrics.
Analytics
Databox
Business Analytics platform created to help you understand what is happening with your business. Cloud services KPIs, spreadsheets, databases in one place.
Klipfolio
Klipfolio is an online dashboard platform to create powerful real-time business dashboards for your team or your customers.
Grow
Sales and marketing analysis.
We help you see your data in one place, align your teams and take control of your business.
DataHero
DataHero for HubSpot allows you to do everything from tracking when customers close deals, filtering by custom fields, to visualising your data in different time groupings with your Hubspot analytics.
All of these capabilities provide you with custom charts that better highlight your Hubspot data.
Visible
Visible transforms your vital business data into engaging updates that your investors will love.
Stitch
Streamline the metrics input to your data warehouse.
Email
Seventh sense
Email send time and frequency optimisation for HubSpot and Marketo
Sigstr
The leader in email signature marketing. Turn your company's email signature into an incredible marketing channel for event promotion, content distribution, ABM and more.
eCommerce
Eyemagine
Magento -> HubSpot connector.
Unific (Revenue Conduit)
Multi-eCommerce -> HubSpot Connector.
Account Based Marketing
Terminus
How B2B marketers identify and engage best-fit accounts - faster
Projects and Productivity
Mavenlink
Unify project management, time tracking, resource planning and more in one place.
HourStack
Easy time planning, time tracking and reporting software. Seamlessly connect with your to-do list and take the time to get your tasks done.
WorkflowMax
More than 10,000 service companies rely on WorkflowMax for budgeting, timesheets, job management, invoicing and workflow management
Mobile
Salesmsg
sms, mms, from automated workflows.
Textiful
Capture data from any phone via text. Collect email addresses, names and more. Send text marketing campaigns.
Elevate
ditch the spreadsheet, automatically collect the customer and integrate with your CRM! All customer information collected will be automatically stored in HubSpot and integrated with existing customer information.
Interactive content
uberflip
Uberflip is a cloud-based content experience platform that enables companies to create remarkable content experiences for every stage of the buyer's journey.
zeros
Create stunning interactive content that engages your audience, without writing a line of code.
Video
Wistia
Wistia provides simple video creation, management and sharing software for businesses. With a customisable player, detailed analytics and Soapbox (a free video creation tool), Wistia is the video software provider for 300,000 creative video marketers who want to grow their business.
TwentyThree
Take control of your video marketing channel across your website, social media, webinars, data and more.
powtoon
Quickly create marketing videos that impress. powtoon allows you to create authentic engagement with your customers using powtoon's easy-to-use DIY video creation platform.
shakr
Grow your brand with awesome videos. Create ROI-generating videos for your brand and products in minutes. Advertise to the world with just a few clicks.
Sales
PandaDoc
Create, send, track and eSign customer-facing documents designed to win more business.
Proposify
Create beautiful proposals, optimise them in the cloud and get faster sign-off with online signatures.
Qwilr
Quickly create beautiful, intuitive proposals, sales and marketing documents using Qwilr.
Conversica
Artificial intelligence to help you find your next customer. Create engaging conversations to reach sales targets.
Coopetition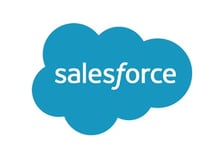 Salesforce integration
Sell smarter and faster with the world's #1 CRM.
Zendesk
Our customer service and interaction products are advanced and flexible, and can grow with any business.
Intercom
Attract, convert and retain more customers. Modern messaging for sales, marketing and support, all in the first platform built with customers in mind.
unbelievable, but I don't have what I need integrated with HubSpot, and now?
If that's the case, try searching again with Zapier(Zapier app), an excellent automation tool.
i don't want Zapier and I haven't found what I'm looking for, what can I do?
Contact us and we will help you find the solution.
We use some of the solutions mentioned above (PandaDoc, Wistia, Databox...) but we also develop custom solutions.
do you want us to help you?